EVENT ANALYSIS: FIFA WORLD CUP
The FIFA World Cup was first held in 1930 in Uruguay, with the intention of taking place on a quadrennial system like the one in use by the Olympic Games. The organization only had three tournaments under its belt before World War 2 interrupted. However – those first three, as well as the next couple decades when the tournament restarted in 1950 – today's versions are very different than those first produced.
SportBusiness put forth a quick sponsorship timeline – sponsors began involvement in an ad hoc way beginning in 1950, but Fifa didn't organize its own program until the 1978 World Cup. You may find it interesting to note the brand war of years past was not today's Nike v. Adidas, but Adidas v. Puma. Perhaps unsurprising to today's Fifa detractors, the governing body's sponsorship program began to ensure the organization itself was benefitting from the sponsorship offers coming in, rather than only the local committees and broadcasters as happened in '74.
Since taking hold of sponsorship rights in '78, Fifa's program has only grown; the past three tournaments have seen the launch of Fifa's "Partner" and "Sponsor" tiers. Please see below for past (and current) official Fifa sponsors:
2018 WORLD CUP
How did this World Cup compare for sponsors? That answer is definitely still up for debate. As there were a number of changed factors going in to the 2018 version over 2014. Russia offered much friendlier time zones for European, African, and Asian sponsors than previous host Brazil. Fifa itself is in a weaker spot since the last Cup, facing scandals, resignations, and indictments stemming from the host choices for 2018 and 2022. While several long-time sponsors have stuck with Fifa, new sponsors were almost exclusively Russian or Asian as Western sponsors were not eager to engage with the beleaguered organization.
SPONSOR ACTIVATION
Sponsors activated on and offsite at the 2018 World Cup. It was particularly interesting to watch as large brands aimed to attract American fans who didn't have a team to cheer for. Landon Donovan's ad with Wells Fargo encouraging USMNT fans to jump ship to Mexico for the duration fell flat. Receiving far less criticism was The Late Late Show's attempt to convert American fans to Team England (though that may have been due to the lack of brand interest behind the effort.
Anheuser-Busch
Onsite in Russia, Anheuser-Busch is primarily represented by flagship brand Budweiser. The Moscow Intercontinental Hotel was its base – and it's been decked out for Bud. Fans can play both soccer-themed and arcade-style games. The brand is aiming for social engagement with the "Bud Studios" – a social and content space for media and influencers to generate content, as well as a digital fan wall for those who don't quite qualify for the former two categories.
Globally, Budweiser ran its "Light up the FIFA World Cup" campaign, debuting noise-activating drinking cups: the louder you cheer, the brighter your cup. London fans were able to take advantage of the "Bud Boat" on the River Thames for watch parties.
Anheuser-Busch brand Bud Light did a fun Stateside promotion during the tournament as well, offering #MEX fans in California a quick treat:
Hear ye, hear ye Mexico fans. pic.twitter.com/3k6n0R2t15

— Bud Light (@budlight) June 9, 2018
Hyundai
Fifa's official auto partner started activation early with its "Be There with Hyundai" contest. Fans submitted (and subsequently voted upon) slogans for each national team competing. Slogans were displayed on team busses, and the fans who submitted the winners won a seat on the official Hyundai convoy accompanying teams to their matches.
We're also itching to see the numbers on participation in Hyundai's other onsite activation. The brand brought Fifa's World Football Museum to the Hyundai Motorstudio in Moscow for the event duration. We're sure Fifa loved the opportunity to interact with fans in such a positive way as well.
McDonald's
McDonald's aimed to use engagement to generate sales. Did you see the boards along the pitch in-game, letting you know McDonald's does delivery? That wasn't just an FYI for broadcast viewers, but coincided with "Hungry Moments" for onsite fans – calculated to be kickoff, half-time, the final whistle, and goals. McDonald's aimed to make those "Hungry Moments" satisfying, reminding fans to place an order. 
ADVERTISING
Let's just start with this quote from Media Post:
"The World Cup will account for one in ten of every new ad dollars spent on advertising globally this year. That's the takeaway from Zenith's report this year, which predicts the tournament will add $2.4bn to global advertising this year."
Say what? That's amazing!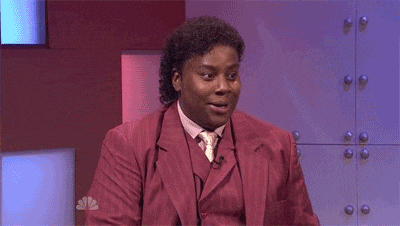 One team in particular drew large advertising fees in the semi-final stage. England vastly outperformed in this World Cup when comparing to the two most recent tournaments, and its UK broadcaster took advantage. The team's previous two matches in the knockout stage had between 19.9-24.4m viewers, and an English TV audience had not reached those quantities since the closing ceremony of the 2012 Olympics in London. The Drum reports even group stage matches at the 2014 World Cup were worth £300,000, and for England's semi-final match against Croatia, it is estimated ITV charged advertisers around £500,000.
AMBUSH MARKETING & SPONSOR PROTECTIONS
Like the Olympics, Fifa goes to great trouble to protect its official sponsors. However, that doesn't mean the governing body is able to control everything.
In-game, Fifa has the upper hand. Both the English and Swedish FA were fined 70,000 Swiss francs during the tournament for using (and continuing to use after warning) unauthorized socks. Fifa's official line said the English FA's fine was for "breaching media and marketing regulations and the Fifa equipment regulations". Several players wore branded ankle support socks over the official Nike socks. It is supposed the athletes would be allowed to wear the non-Nike socks underneath the official versions.
Off the pitch, as long as advertisers (or even sponsors of athletes, but not teams or the tournament) fall in line with specific restrictions, Fifa doesn't have a lot of recourse to stop brands from benefitting from World Cup-related campaigns. Like the Super Bowl or the Olympics, certain phrases can't be used (ie "Super Bowl," "gold medal," and "World Cup"), but brands have figured out how to advertise around regulations. Here's three that have stood out:
Paddy Power
Also combining cause marketing with ambush tactics is Paddy Power. Promising to donate £10,000 to LGBT+ causes for every goal Russia scores in protest of the host country's LGBT laws. Perhaps unanticipated, Russia broke the record in host nation scoring – but hopefully the total £110,000 for Russia's 11 goals make a difference for LGBT+ life in that country and others. The head of major brand activations at Paddy Power is quoted as saying campaigns like this one "gets us as a brand out of [the gambling] sector".
Kellogg's
Kellogg's activated extensively in New York City at its Kellogg's NYC café on tournament weekdays. Partnering with Eat Soccer, Kellogg's hosted "Morning Match" breakfast watch parties, and I don't know if I've heard of a better idea. In addition to the broadcast, Kellogg's offered guests breakfast (obviously) from its product offerings including a cereal bar, and a place to "do it for the 'gram" with Instagrammable lighting, props and multiple angles for fans to get the best photos in their jerseys.
Mastercard
This brand did ambush marketing wrong for this World Cup. Good intentions were there, but the campaign was done in a way easy to pick apart. Mastercard clearly wanted to join together World Cup advertising with cause marketing, but the restult fell flat with the brand being accused of gamifying hunger. Mastercard launched a campaign promising to donate 10,000 meals to the World Food Programme for every goal scored by Messi or Neymar. While Mastercard (a former sponsor) aimed to overtake official sponsor Visa in recall and visibility, one cannot say they succeeded positively.
The Drum also throws it back to a campaign from the previous tournament, with Ross Arnold from Wasserman offering this example:
"Another example has to be headphones brand Beats. Before the Brazil World Cup, it launched 'The Game Before The Game', a campaign focused on the pre-game rituals of football players, fans and celebrities around the world. By using existing global athlete partnerships, Beats managed to become part of the World Cup conversation without sponsoring or mentioning the tournament at all."
STATISTICS
How did the apparel brands come out? Going in, Adidas was expected to carry the day (though Nike was not far behind!)
Going in, both teams had a great chance at winning the tournament, based on teams and players kitted out. But where the 2014 World Cup was an all-Adidas final, the tables turned in Moscow with two Nike-outfitted teams making it to the final game. Here's the final tally for kits:
In the knockout stages, a majority of Adidas-branded teams made it through (8 of 12), while half of Nike's team's made it. Three teams were kitted by other outfitters, namely Puma (2) and Hummel (1). Hummel's Denmark was knocked out of the Round of 16, while 5 of 8 Adidas teams didn't make it to the quarterfinals. By the time the tournament reached semi-final stage, remaining were 3 Nike teams (France, Croatia, and England) and one from Adidas (Belgium). The finalists, as we know, were two Nike teams – France and Croatia.
Yikes! So did the other brands manage to get in the final on a player basis? The answer here is yes, we definitely saw more than Nike running around the pitch.
Sources: ESPN and RT
ESPN ranked the Top 50 players in the tournament and helpfully provided their boot brands. Eight of those players were in the final. Nike, though not unanimous as with the kit, led the way with four players – Kylian Mbappe, Ousmane Dembele and Rafael Varane from France and Luka Modric of Croatia. Adidas had three of the Top 5 with Paul Pogba and N'Golo Kante of France and Ivan Rakitic of Croatia. Puma made it in with France's Antoine Griezmann.
These brands also stand to benefit from the post-tournament awards (all sponsored by Adidas). Croatia's Luka Modric (Nike) won the Golden Ball. France's Kylian Mbappe (Nike) and Antoine Griezmann (Puma) won the Best Young Player Award and both the Bronze Ball and the Silver Boot, respectively.
Only one question remains – what will we see in Qatar 2022?